If you are looking for a place to get away from it all, then look no further.
This cabin comes with everything you will need to enjoy a relaxing vacation in the heart of the beautiful North Cascades National Park on Lake Chelan.
Versatile Cabin
The perfect choice for a variety of needs.
Intimate getaway for the perfect honeymoon
Plenty of space for multiple couples
Kid friendly – fun for the whole family
First time to Stehekin?
Welcome! Click here for some important info you should know before visiting Stehekin.
2 Bedrooms
1 Bathroom
Full Kitchen
Washer/Dryer
BBQ
Fire Pit
Open Deck overlooking Lake Chelan
Large lake front yard with lawn
Private Dock with room for your boat**
Complimentary Vehicle*
Check Availability
&

Reserve Now!
Click here for a current weather report for the Stehekin Area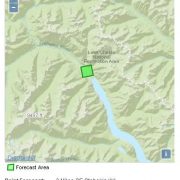 *All drivers are required to carry their own insurance and be over 21. The vehicle and directions to the cabin will be waiting for you at the Landing (where the boats dock) unless other arrangements are made prior to arrival.
**If you decide to arrive in your own boat, here are some things to keep in mind: During July and August, most private boats should be able to get to this dock. However, you should be aware that Lake Chelan is regulated by a dam, and the lake level will go down early and late season, making it impossible to get to this shallow dock. In this case, you will have to dock at the main Stehekin marina, but I will be happy to leave the complementary vehicle there for you to use to get to the cabin. There is also quite a bit of wood and shallow areas at the head of the lake, so if you are unfamiliar with this area, slow down and exercise caution after passing the main marina at Stehekin. Click here to see a map and directions for traveling the upper end of the lake to the cabin.
Office Hours
Mo-Fr: 8:00-19:00
Sa: 8:00-14:00
So: closed